If the wine travel bug has bit, and you find yourself looking to venture to your more distant local wineries, or even further afield to the winelands of Cape Town, you will be faced with many choices. One of the most important questions is how you will get there and back in one piece. You will likely be tasting anywhere between four and 20 wines, depending on the number of wine farms you plan to squeeze in. While renting a car (or using your own) gives you autonomy of schedule and may work out a little cheaper, there are many reasons for going on a wine tasting tour over self driving.
Someone else can do the homework on local wineries for you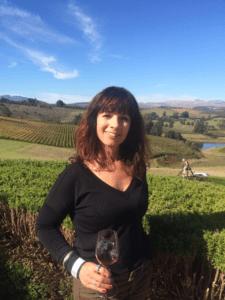 Using Franschhoek, South Africa as an example, there are many beautifully illustrated maps of the local wineries and their locations. Choosing a place to go should be a piece of cake, right? The problem is there are so many highly rated farms it can be hard to know which ones are the best to go to first, and how long a tasting might take, and if you can realistically get to a wine tasting at each of the farms you plan in the time you have available. A major benefit of good wine tasting tours is that someone has done the homework for you and has a tried and tested plan for giving you the best wine experience. They know how long a tasting at each place will take and exactly when you'll have to head off to your next stop if you want to get there and back before dark.
You get to swallow instead of spit
For those that are (very rightly) concerned about drinking and driving while wine tasting, an option would be to use the spittoons readily available in tasting rooms, and then pass your wineglass to your companions to finish, which they will likely be all to happy to do. However, to be perfectly frank…sucks to be you, doesn't it? Unless you have the discipline of a kung fu monk, sipping on a sublime wine only to hawk it unceremoniously into a spittoon is not only a waste of brilliant wine, but also not nearly as fun as drinking it. Should you end up swallowing more than you planned, you then run the risk of unsafe driving or arrest at a road block, and that is most definitely not the best way to end a wine tasting tour. Guided tours allow you to swallow without fear of consequences beyond bad singing and perhaps a headache the next day.
Wine education and stories
Do you know the difference between French and American oak? The exact way to pronounce muorvedre? Why a grape grown in a certain climate produces a better wine than the same grape grown in another? If so, then good for you, but even the most seasoned wine connoisseurs can often learn a thing or two from wine tour guides. The best wine tours are led by experienced, enthusiastic guides with extroverted personalities and a passion for wine. Always read Trip Advisor reviews to get a sense of the bond between guides and tour goers to see if you're booking the right tour, and you will likely get the benefit of a wealth of amusing wine anecdotes and inside knowledge you wouldn't easily get from Google.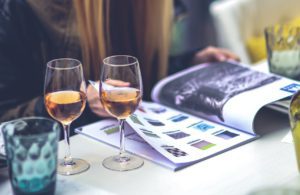 Social spirit and energy
Picture this scenario that the author of this article recalls from experience. You've taken the time to drive out from Cape Town to Stellenbosch to a well known exporter of South African wine on historic grounds. You go to the tasting room during off peak times and it's just you and your partner…and a completely deadpan, unenthusiastic individual manning the tasting room counter. The best wine farms hire to avoid this, but sometimes a cold fish flops through the cracks in spite of their best efforts. If you go with a good guide, you are guaranteed a sense of enthusiasm and camaraderie that you otherwise risk missing. Also, touring in a group means that you have the buzz of other wine travellers with you, meaning you are a lot less likely to end up in a situation of standing there being partially ignored by an unenthusiastic tasting room employee with no one else to talk to.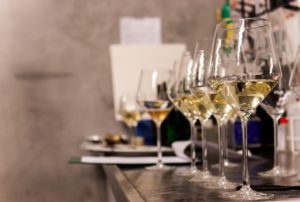 Enhanced wine tasting experiences
 Want to know what to look for when sampling fine wines? Notes of cherry and cigars, or plum and stone fruit? Yes, they write it on the paper at the tasting rooms, but there is more to be experienced when wine tasting than reading the script. Guided wine tours often provide opportunities for behind the scenes access and cellar tours, as well as meeting the wine makers. Get to hear what the wine makers themselves have to say about their wines, rather than what the marketers said. If you should find yourself in South Africa, there are various other reasons you should go with experienced wine tasting tour operators rather than drive yourself. Luhambo Tours specialises in intimate wine tours of the Cape Town winelands. Download our guide to the South African winelands to find out more about the history and attractions of the ultimate wine travel destination.